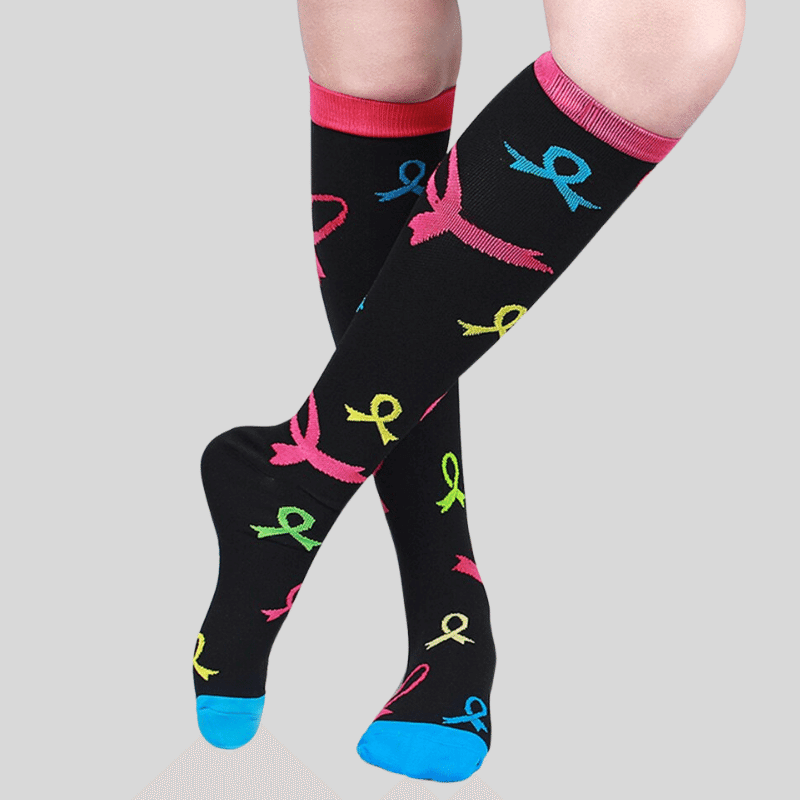 CircuFit™ medical compression socks
Geld-Zurück-Garantie • 25.637 glückliche Kunden • Risikofrei Testen
Challenge yourself and exceed your own expectations with our CircuFit™



Push your limits with CircuFit™ and go that extra mile with gradual compression of 20-30mmHg.
CircuFit™  are special socks designed to provide gradual compression on the muscles of the lower leg. The 20-30mmHg compression level helps improve blood circulation, reduce muscle fatigue and minimize swelling during and after physical activity. These socks are made of high quality materials such as nylon and spandex, which are stretchy, lightweight and breathable.


Don't let fatigue or injury slow you down, choose CircuFit™ and stay strong!
One of the main benefits of CircuFit™ is to improve athletic performance. They help improve blood flow, which can increase the supply of oxygen and nutrients to the muscles. This can lead to better endurance, reduced muscle fatigue and faster post-workout recovery. Calf compression sleeves can also provide support to the muscles, reducing the risk of injury and improving overall performance.


Get ready to run like never before and leave your doubts behind with CircuFit™!


Apart from athletes, people who stand or sit for a long time can also benefit from CircuFit™. These sleeves help improve circulation, reduce swelling, and prevent blood clots.
CircuFit™ are also useful for people suffering from varicose veins or lymphedema as they can help reduce discomfort and improve overall leg health. CircuFit™ are a versatile and effective tool for anyone looking to improve leg health and athletic performance.


Top benefits of CircuFit™ compression socks
Increased Performance: Improves oxygenation, reduces fatigue and increases performance

Injury prevention: Stabilizes muscles, tendons and ligaments, reduces the risk of injury, muscle soreness and cramps

Faster Recovery: Helps remove lactic acid and metabolic wastes, enabling faster recovery

Increased Comfort: Provides a close fit, supports calves and legs, reduces swelling and improves comfort

Versatility: Suitable for running, hiking, cycling and other sports, a valuable addition to your gear collection.


Our promise to you
We are convinced that with our products we can achieve more quality of life and well-being can help in everyday life.
Customer satisfaction is our top priority, if you don't notice an improvement in your symptoms after a short time, contact us and we will find a customer-oriented solution.
Order today and get our temporary discount and free shipping.
That's why Perfect Back has already won over 25,000 happy customers
Targeted pain relief

Heal problems at source

Expert opinions

Products recommended by experts

Satisfaction

Thousands of positive experiences
Other customer favorites:
Free worldwide shipping

We offer free insured shipping.

100% satisfaction

Is something not 100% okay? We solve the problem!

Money-back guarantee

Not satisfied? Take advantage of your money-back guarantee.

24h customer support

Just write an e-mail, we will answer in no time!