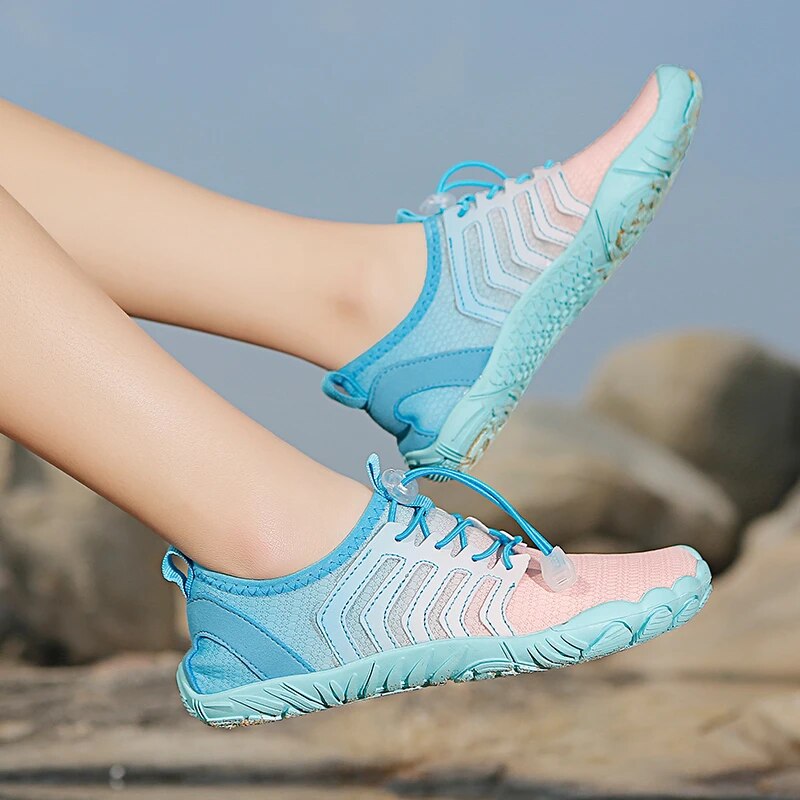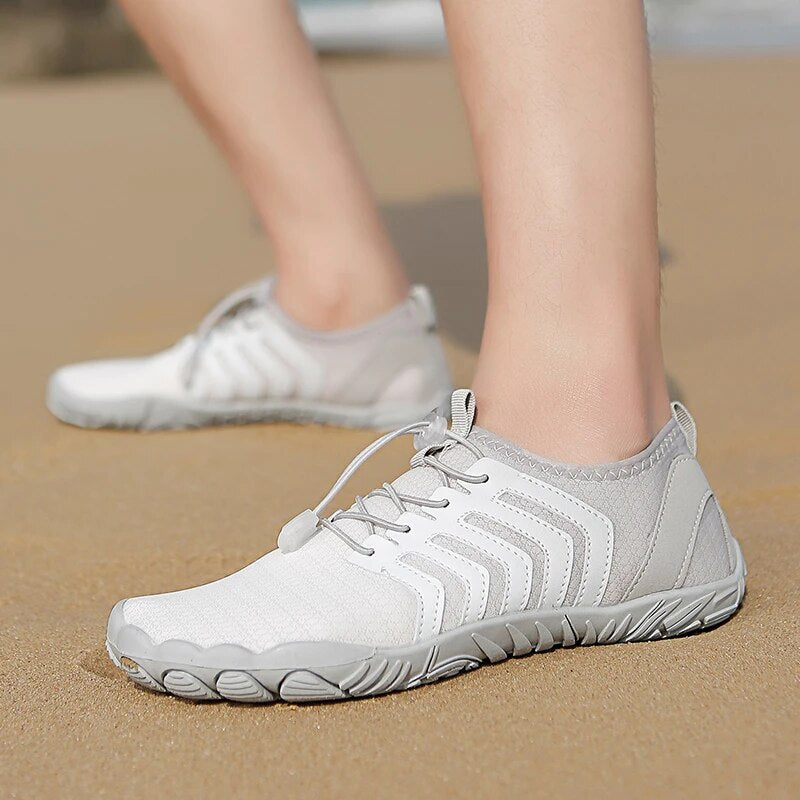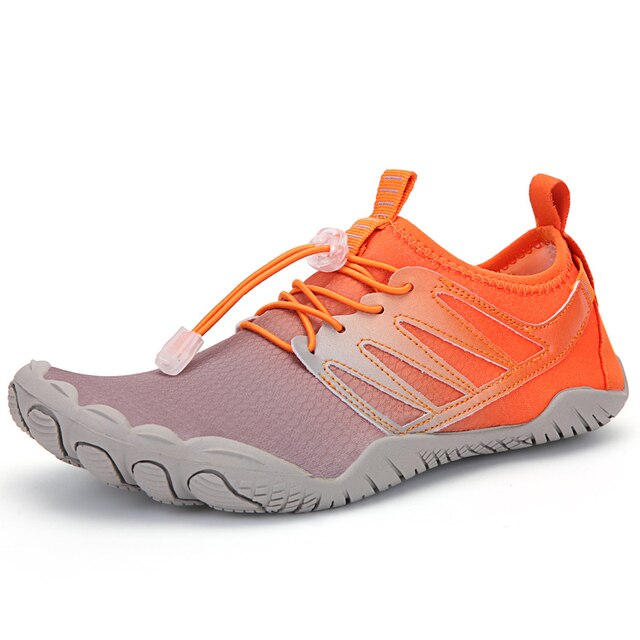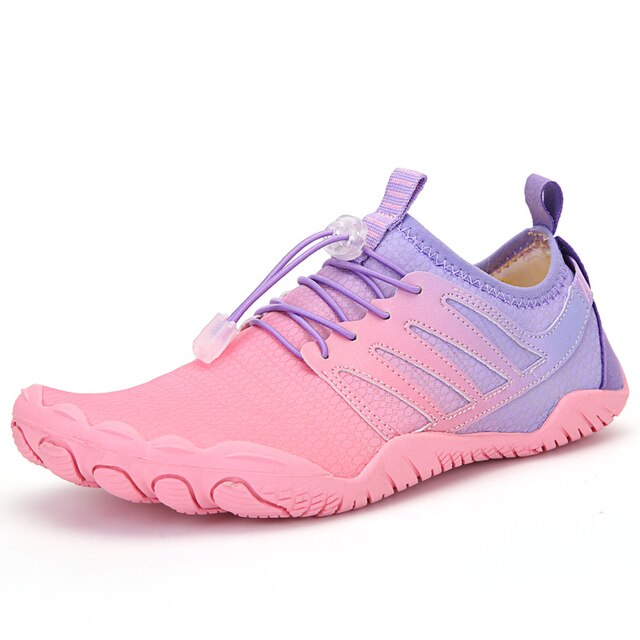 ProRunner™ - Waterproof barefoot shoes
Geld-Zurück-Garantie • 25.637 glückliche Kunden • Risikofrei Testen
Experience a new freedom & conquer the great outdoors with the perfect barefoot shoes!
Experience the freedom of natural barefoot movement with our versatile shoes that will take your workouts to the next level and revolutionize your hiking adventures.
Whether you're challenging yourself during intense workouts, exploring the trails for an invigorating run, or embracing everyday adventures, our shoes offer the perfect balance of comfort, agility & limitless possibilities.
Dive into a world in which your movements flow effortlessly, you cross borders easily & you unfold your full potential.
Boost your foot health with the remarkable benefits of our barefoot shoes
Improve your foot position, increase flexibility and reduce stress for a healthier foundation. Our barefoot shoes unfold transformative effects and combine optimal comfort and vitality. Give your feet the opportunity to thrive like never before and benefit from increased foot health and stronger muscles.
Experience the ideal fit, secure hold and waterproof protection of our ProRunner™ barefoot shoes
Enjoy all-day comfort with a snug fit, slip-resistant soles, and a water-ventilating design that wicks water away. With our waterproof shoes, we prioritize support, injury prevention and performance, while the raised toe caps provide additional protection.
Dive into unparalleled comfort and the feeling of walking barefoot
Connect to the ground, activate your muscles and improve your balance. Our lightweight and flexible design revolutionizes your running experience, minimizes joint stress and reduces the risk of injury. Experience natural comfort and achieve healthier, happier feet.
Stay cool, dry and refreshed through every activity with our ProRunner™ barefoot shoes
Thanks to breathable materials and ventilated soles, we ensure optimal air circulation so that your feet stay cool, dry and healthy during sport. Say goodbye to musty running shoes and enjoy a comfortable and refreshing experience.
Take the first step towards a new level of performance and foot health with our outstanding barefoot shoes. Step up your workouts, conquer the great outdoors and unleash your full potential today!

Improve your foot feel,
our satisfied customers rave about the outstanding features of the ProRunner™:
✅ Improved Balance & Posture: Experience natural, unrestricted foot movement for improved balance & posture.
✅ Better proprioception & agility: Increase your agility and sensory perception with lightweight, flexible barefoot shoes.
✅ Stronger foot muscles: Strengthen your foot muscles and prevent injuries with barefoot shoes.
✅ Improved circulation: Promote circulation and mobility through improved proprioception.
✅ Sole drainage & non-slip sole: Vprevent water, bacterial/fungal infestation and slipping with our innovative sole design.
That's why Perfect Back has already won over 25,000 happy customers
Targeted pain relief

Heal problems at source

Expert opinions

Products recommended by experts

Satisfaction

Thousands of positive experiences
Other customer favorites:
Free worldwide shipping

We offer free insured shipping.

100% satisfaction

Is something not 100% okay? We solve the problem!

Money-back guarantee

Not satisfied? Take advantage of your money-back guarantee.

24h customer support

Just write an e-mail, we will answer in no time!